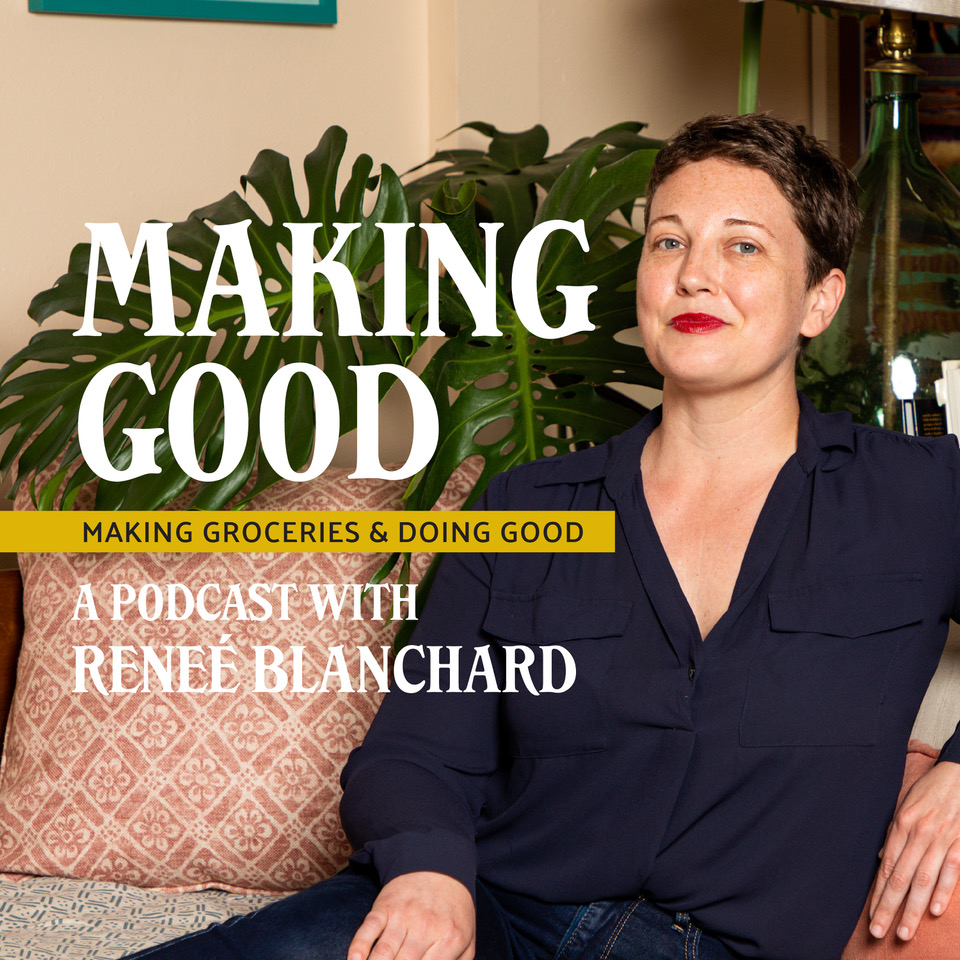 Making Good is the podcast of Church Alley Cafe & Grocery. Located in New Orleans, LA Church Alley opened in 2013 serving delicious locally roasted coffee and homemade pastries and lunch. During 2020 we expanded our offerings by partnering with over a dozen local small businesses who were also looking for new ways to stay in business. We met so many amazing people doing good work and we just couldn't keep the conversations to ourselves! Making Good is dedicated to the good work of those making groceries along the Gulf Coast.
Episodes
Tuesday Oct 24, 2023
Tuesday Oct 24, 2023
In today's episode, I discuss why you're not too old, and it's not too late. We discuss what it feels like to make a huge change at 40 years old. I talk about my experience of returning to get an undergraduate degree later in life while keeping my small business open. I hope this episode inspires you to do that big thing you've been wanting to do. 
When making a really big change, especially later in life, we often have to let go of who we thought we were, who we wanted to be, and who we thought we would be one day. There is a lot of processing, and it's worth taking risks scared and uncertain. It's just really hard, but not impossible. 
Journal Prompts: 
(1) You deserve the success that you can envision. What you are searching for, is searching for you. You can get there. The world might be throwing you all kinds of challenges, but that doesn't mean you can't make the changes you want to make in your life.  Think through ways you can be more in flow with the habits you want to make. What do you keep resisting? What do you keep fighting against? How can you eliminate those things from your life? Hire someone, delegate it out, just stop putting that task you never do on your to do list again. What are the paths to eliminate the tasks you don't want to do every day? Get the tasks that drain you off your plate.  Find specific ways to eliminate the tasks you don't like doing. This will free you up to be more in flow with the things that you enjoy doing. 
(2)
Revisit our two big questions. What if your potential is double what you think it is? What if it all works out? Journal for 30 minutes on these two questions. What does your body feel when you ask yourself these questions? What excuses keep coming up for you? What words keep coming to you? 
The criticism that provokes an emotional response needs to be unpacked and dealt with appropriately. This is a good exercise to start that process. 
You are worthy of every success. You are worthy of good health.
(3) Write for 20 minutes to answer these questions. Why is this the right time to make these changes I want to make? What could go right if I make the changes I want to make? What am i giving up by making the changes I want to make?