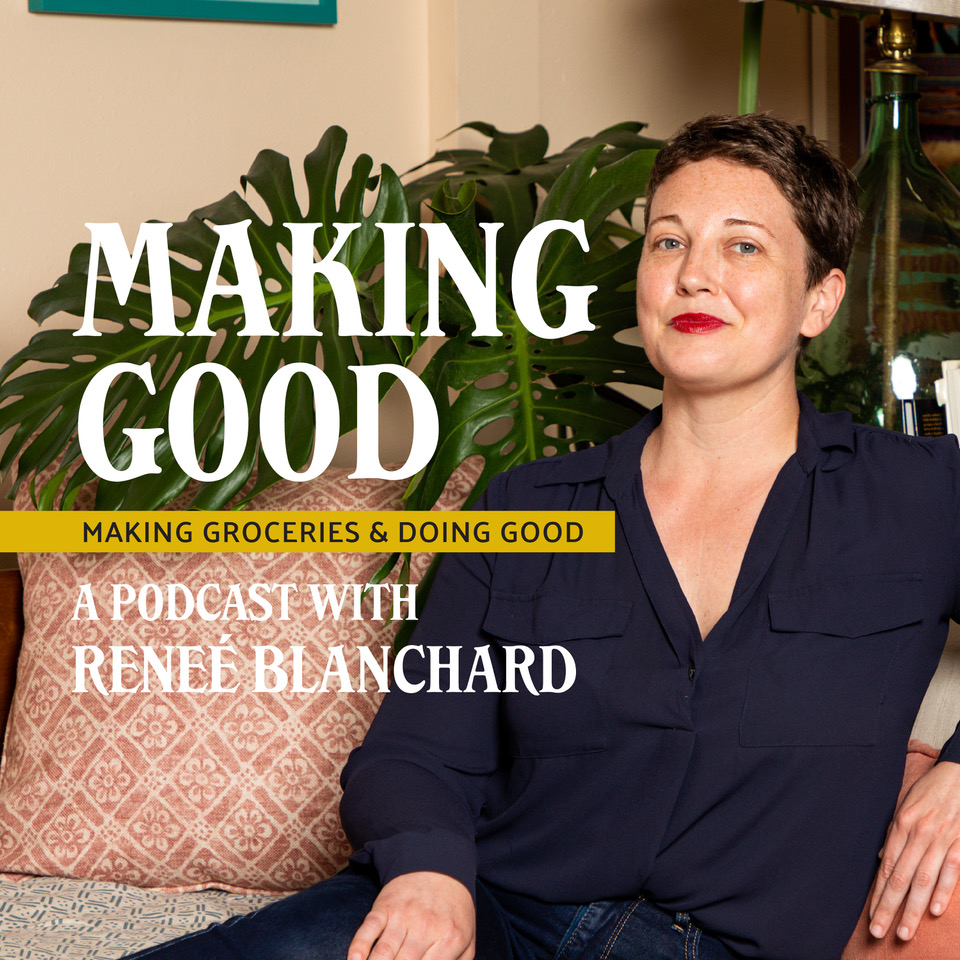 Making Good is the podcast of Church Alley Cafe & Grocery. Located in New Orleans, LA Church Alley opened in 2013 serving delicious locally roasted coffee and homemade pastries and lunch. During 2020 we expanded our offerings by partnering with over a dozen local small businesses who were also looking for new ways to stay in business. We met so many amazing people doing good work and we just couldn't keep the conversations to ourselves! Making Good is dedicated to the good work of those making groceries along the Gulf Coast.
Episodes
Tuesday Jul 11, 2023
Tuesday Jul 11, 2023
Dr Nicole Caridad Ralston runs a highly popular instagram account dedicated to sharing the amazing food all over New Orleans as well as important food history moments. She started blogging and writing about food when she moved to New Orleans in 2012. Dr Caridad was convinced to start her Instagram after a (then) Xavier University student, Eliqua, interviewed her because she loved the food Tumblr (also called Off the Eaten Path NOLA).  
"New Orleans is bound to sink into your soul and belly, and I'm here to help you navigate our food scene! I believe that New Orleans has the greatest food in the country (yup, I said it). We have a rich food history that began with the indigenous people who thrived in the Crescent City before Bienville even stumbled upon us and then got mixed with the cultural traditions of Africans, Creoles, Cajuns, France, and Spain to create our current food scene. New Orleans is also known as the Northernmost point of the Caribbean and as a Cuban-American, I can attest to the similarities. " - Dr Nicole Caridad Ralston
Check out her instagram here - https://www.instagram.com/eatenpathnola/
Check out her website here - https://www.eatenpathnola.com/