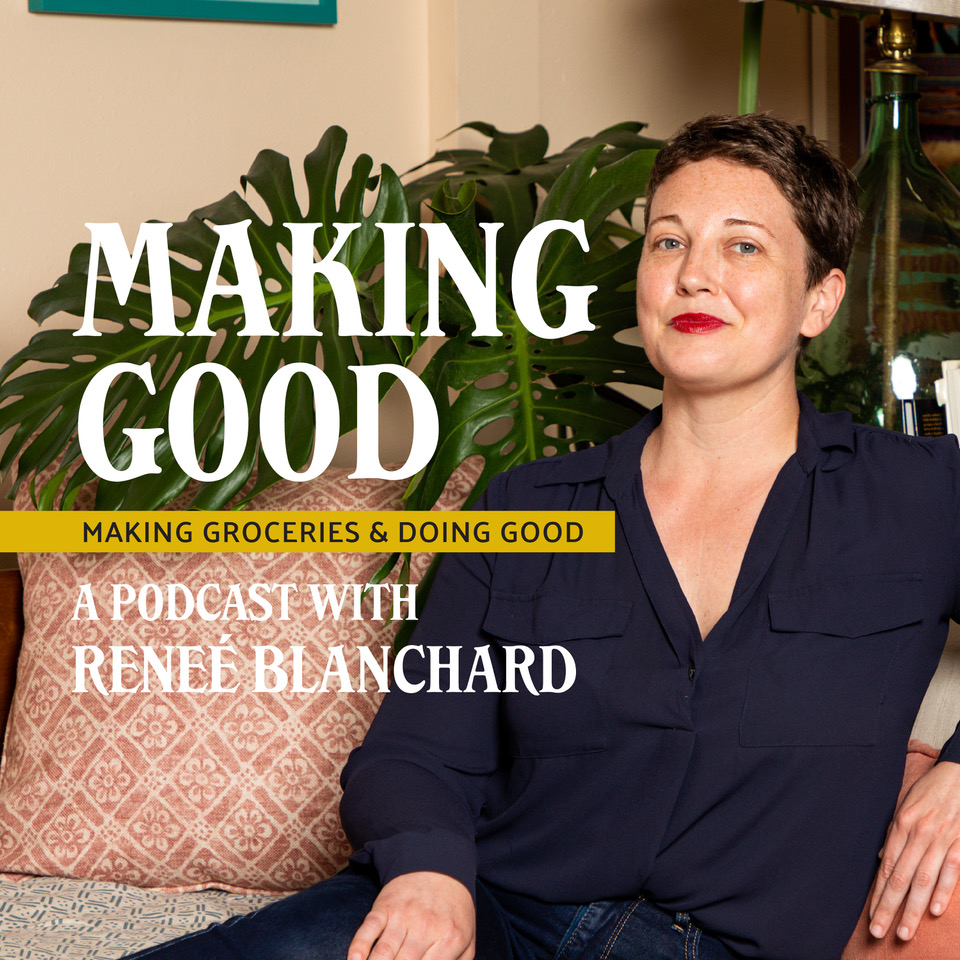 Making Good is the podcast of Church Alley Cafe & Grocery. Located in New Orleans, LA Church Alley opened in 2013 serving delicious locally roasted coffee and homemade pastries and lunch. During 2020 we expanded our offerings by partnering with over a dozen local small businesses who were also looking for new ways to stay in business. We met so many amazing people doing good work and we just couldn't keep the conversations to ourselves! Making Good is dedicated to the good work of those making groceries along the Gulf Coast.
Episodes
Tuesday Oct 18, 2022
Tuesday Oct 18, 2022
That's a wrap! Season 2's final episode is here!
Ella joined me again for this season's final episode. We talked about my book "Focused & Flexible: Strategic Planning for Small Business".
Ella and Renee discuss how our small businesses help us grow and evolve into better friends, lovers, and leaders. The challenges we find for ourselves stretch us beyond just being able to do the nuts and bolts of our everyday tasks. But cracks us open to the people we know we can become. We also talk the importance of more compassionate communication by explaining how we love with the people we love the most. 
So, yes, we got pretty deep into what it takes to create change in your own life, boundaries with friends and family members, and the "just do it anyway" philosophy I made up within the conversation.  It's an emotionally honest conversation about the challenges and great joy of making significant changes in your life.