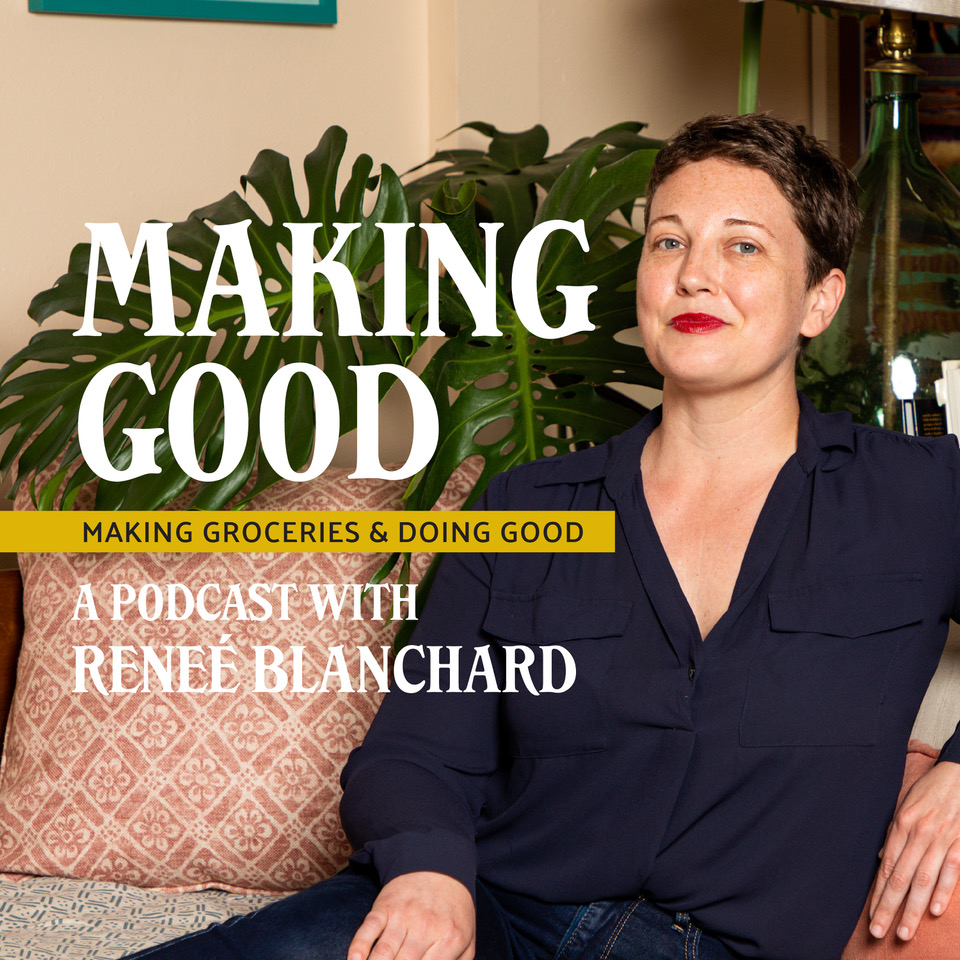 Making Good is the podcast of Church Alley Cafe & Grocery. Located in New Orleans, LA Church Alley opened in 2013 serving delicious locally roasted coffee and homemade pastries and lunch. During 2020 we expanded our offerings by partnering with over a dozen local small businesses who were also looking for new ways to stay in business. We met so many amazing people doing good work and we just couldn't keep the conversations to ourselves! Making Good is dedicated to the good work of those making groceries along the Gulf Coast.
Episodes
Tuesday Oct 04, 2022
Tuesday Oct 04, 2022
Molly Kimball is a New Orleans nutrition journalist, podcaster, and founder of Ochsner Eat Fit. She has a real passion for helping people live their healthiest, strongest lives.
As founder of Ochsner Eat Fit, a nonprofit initiative that collaborates with local restaurants and chefs to develop and feature menu items that are nutritious and delicious, we're always cooking up a blend of nutritious + delicious dishes. Our Eat Fit team has expanded beyond Eat Fit NOLA, offering Eat Fit in six regions throughout the state, driven by our talented team of registered dietitians.