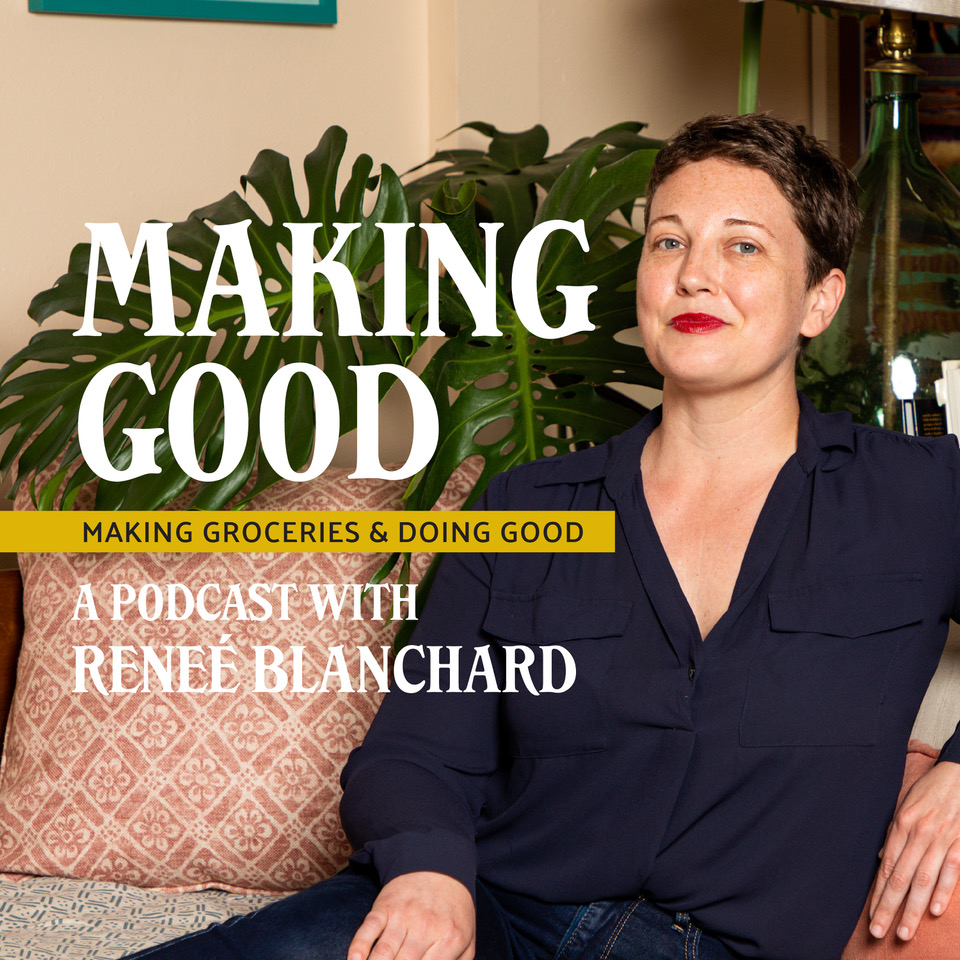 Making Good is the podcast of Church Alley Cafe & Grocery. Located in New Orleans, LA Church Alley opened in 2013 serving delicious locally roasted coffee and homemade pastries and lunch. During 2020 we expanded our offerings by partnering with over a dozen local small businesses who were also looking for new ways to stay in business. We met so many amazing people doing good work and we just couldn't keep the conversations to ourselves! Making Good is dedicated to the good work of those making groceries along the Gulf Coast.
Episodes
Tuesday Sep 20, 2022
Tuesday Sep 20, 2022
Olivia McCoy launched WeHelp Nola in the Fall of 2019 before the pandemic blew up the restaurant industry and put mental healthcare on the frontlines. WeHelp NOLA is a locally owned and operated organization that provides free, large-scale mental health care access to restaurant industry workers throughout New Orleans. These services are offered free of charge through extremely low-cost memberships with our participating restaurant owners. Through these monthly memberships, we are able to compensate participating practitioners, businesses, studios, and coaches, all providing services through WeHelp at a sliding scale or donation-based rate.  
WeHelp NOLA is the only company in New Orleans working to build a partnership between the restaurant employer and the mental health care community.  Restaurant and hospitality industry-related jobs are found to be, in the high stress- low control career categories, the most physically and emotionally taxing jobs within the marketplace.  Couple that emotional distress with long hours, poor sleep, a workplace driven by alcohol and drug abuse, and little to no provided health care access or support provided by your employer, and you find yourself in the reality of restaurant industry life within New Orleans.