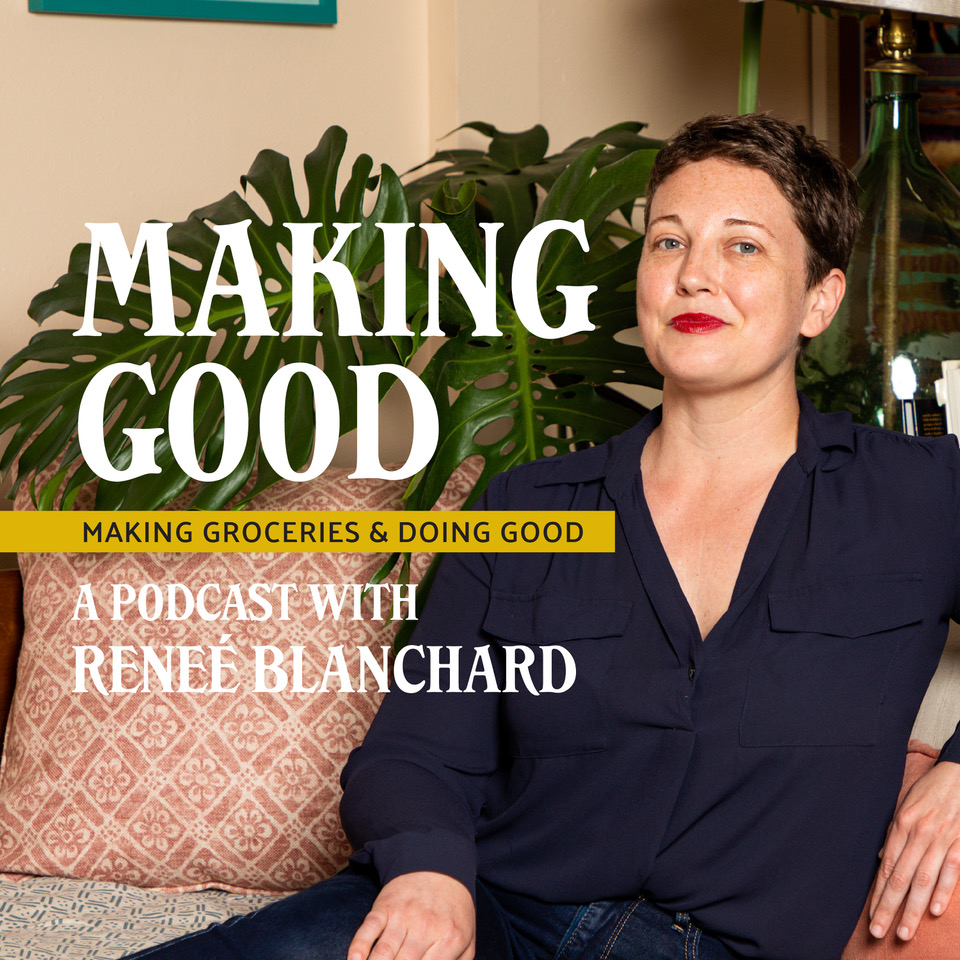 Making Good is the podcast of Church Alley Cafe & Grocery. Located in New Orleans, LA Church Alley opened in 2013 serving delicious locally roasted coffee and homemade pastries and lunch. During 2020 we expanded our offerings by partnering with over a dozen local small businesses who were also looking for new ways to stay in business. We met so many amazing people doing good work and we just couldn't keep the conversations to ourselves! Making Good is dedicated to the good work of those making groceries along the Gulf Coast.
Episodes
Tuesday Nov 01, 2022
Tuesday Nov 01, 2022
Bonus Season 2 Episode! 
MaCCNO is celebrating its 10th anniversary on November 20, 2022, at Zony Mash with a star line up! Check out all the details on this amazing event here: https://www.facebook.com/events/787259485803139/ 
In this episode, I spoke with Renard Bridgewater, MACCNOs Community Engagement Coordinator, about the organization's origin, purpose, and how they met the moment when the COVID-19 pandemic hit our city's musicians and artists hard. 
Since 2012, the Music and Culture Coalition of New Orleans (MACCNO) has been organizing, empowering, and advocating with New Orleans musicians, artists, traditional culture bearers, and other members and allies of the cultural community.
Renard Bridgewater is a native New Orleanian and graduate of both Holy Cross High School and the University of New Orleans. As a tenured veteran in the city's Hip-Hop community (performing under the moniker Slangston Hughes) and previous participant in Sweet Home New Orleans' Accessing Artist Revenue Streams course, he has a passion for live music and artist empowerment and continues to pass on the knowledge he has gained to help empower his peers. This is utilized in his Uniquity (yoo-knik-wi-tee) Music imprint, which provides a performance platform for regional/touring bands and local Hip-Hop, R&B, and Spoken Word artists, as well as providing music publishing for local artists and facilitating workshops that cultivate professional development in the music industry. He joins us after nearly fourteen years with The Times-Picayune, where he worked in HR and production.